Services For Sourcing
Need a quality custom supplier – FAST?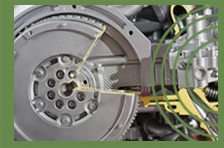 We carefully review your business sourcing need, then present solutions — typically within 2-3 business days. We'll partner with you to make sure the suppliers we recommend deliver the quality, pricing, and terms you expect. And, we'll follow-up to ensure your ongoing satisfaction.
Find The Right Suppliers.
Working from your specific requirement, we select one or more matching suppliers with demonstrated abilities to deliver on-time excellence and value. With networks and relationships built over more than 20 years in manufacturing sourcing, we're confident we'll be able to meet your needs – fast.
Connect multiple suppliers for complex projects.
Some projects call for identifying and coordinating across a variety of suppliers; we can manage this process for you. Do you need international suppliers? We can help.
Relationship Assistance.
We'll stay engaged (as needed) to ensure that the suppliers we identify for you continue to meet or exceed your expectations.