We'll find a competitive supplier for you—FAST, using a vast and varied network of capable manufacturers.
After 30+ years working with small manufacturers to improve productivity and sales, we have gathered an impressive network of shops that covers a vast spectrum of capabilities. The most common capability needs are listed below, some are linked to more detailed information. Our network of manufacturers is also an information network of referrals to companies that do other things.
Often we can provide multiple candidates. We will always deliver an answer quickly. We know customers want to move forward with their manufacturing. If you need something rare or really unusual we have experience delivering results for that as well. Those do take a bit longer, but we almost always find a suitable candidate and in some cases, several for you to choose from.
Helping solve your sourcing needs is what we do.
Most commonly requested capabilities:
Specialized Machining
Hydromats
Vertical Turret Lathes, Millturns and Boring Mills
Electric Discharge Machining (EDM): wire, sinker and hole popper
ID, OD, and surface grinding; honing
Single and Multi-spindle screw machining
Fabrication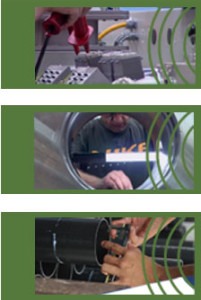 Sheet metal fabrication
Wire forms (POP and automotive): CNC, vertical forming, and Fourslide wire machines.
Finishing: liquid and powder coat paint
Welding
Tube and pipe fabrication
Plasma, laser and waterjet cutting
Stamping (presses to 600 tons)

Deep drawing
Compound and progressive dies
Plastics, Fiberglass, and Polymers
Plastic injection molding
Insert molding
Rotational Molding
Vacuum/Thermoforming
Open Cast Thermoset Molding

Spin Casting
Compression Molding
Transfer Molding
Overmolding

Hand lay-up fiberglass (very large part capability)
Resin Transfer Molding
Seals and Gaskets
Die cutting
Custom die tooling
Mechanical seals
Packing rings; O-rings
There are more! If you need something not shown, just give us a call 513-489-5252 for FAST service!