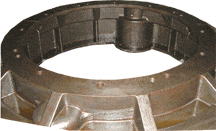 Materials are produced to either the customer's specified requirements of a national accepted standard such as ASTM, ANSI, SAE, or to UNS. Depending upon your requirements, an independent laboratory will be used to perform and certify test data. This can include spectro chemical analyses, Leco carbon and sulfur, and wet methods traceable to NBS, Charpy impact, Microstructure analysis, scanning electron microscope analysis, and CMM dimensioning.
In fact, these partners assure us they are not limited by material type or process. If there is a need, we have or will find a quality source to produce it. Normal requirements include various grades of steel and stainless steel, ductile, gray and cast iron, copper based materials such as bronze or brass, titanium, aluminum alloys, and other specialty metals.
There is a global network of over 700 foundries available to you, mostly in North America and Asia. Whether you require sand or investment casting, permanent molds, forging or die casting there are choices available. One company has 2 offices in China office that permits direct dealing with foundries, and avoids going through brokers or trading companies. The company's on-site engineers and inspectors can visit the foundries during production runs and inspect products prior to shipment.
You may choose a range of sourcing options from complete turnkey service to just prototypes, engineering, fabrication of tooling, or just producing your castings per your specifications. If you require secondary operations, such as machining or other services, we can handle those either through our own network of shops or have the foundry sourcing company use their network. Again, you have access to a wide variety of choices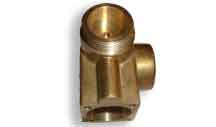 Along with these capable partners, we are confident we can manage your projects from start to finish. Our collective experts will assist you and your team in all aspects from tooling, manufacturing, pre and post finishing work, shipping and warehousing–all aimed at delivering exceptional quality parts and service.