Wire forms are used in many industries, especially point of purchase displays and automotive applications. Wire forming companies seem to divide into these 2 markets, and we have both.
Display racks might look like this: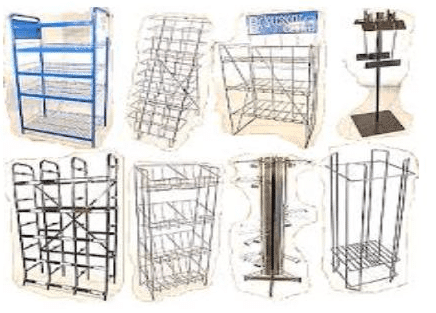 Automotive wire forms are more like these:
In addition, springs and tube bending are a first cousins, and wire formers often do either, as ours do.
Wire formers have support equipment for stamping, sheet metal fabrication, welding, finishing, and some machining in order to offer varied assembly capabilities to their customers.
These companies feature fourslides, CNC and vertical wire forming equipment. Go here to view a YouTube video of a typical CNC wire forming operation.
If your requirements are for the automotive market, we have a source with TS certification. Besides automotive, our sources manufacture parts for the lighting, packaging, agriculture, heavy trucks, DOD, retail, and consumer product markets.