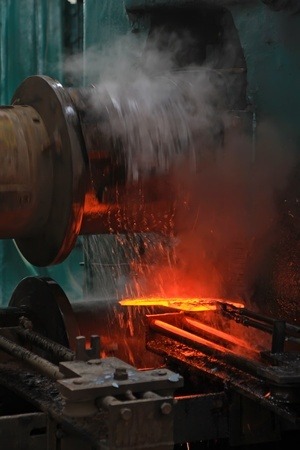 The Proficient Sourcing network of custom manufacturers includes partnering with foundry sourcing companies that have global resources. So whether you need a domestic ITAR registered source, or seek the best source regardless of location, we can help.
Our foundry sourcing network accesses over 700 qualified foundries that include the US and Canada, Mexico, China, India, and others. One partner has an Asian office with 25 employees on site, which allows dealing directly with primarily Chinese facilities rather than working through brokers or trading companies.
Partner engineers are experienced in all segments of the casting industry. They have knowledge and expertise with virtually all metals from steel and stainless alloys, cast, gray and ductile iron, titanium, zinc, copper based alloys and other specialty metals.
We can help sourcing with sand, investment, permanent molds, die casting, and forgings. If you need project assistance, experienced managers can assist with shop selection, shipping, warehousing, tooling and production supervision, and quality. In one case we can provide OH warehousing for foreign supplied parts.
Both the partner companies and also Proficient Sourcing offer all manner of secondary operations. In some cases these services are available in Asia using partner resources.
Depending upon your requirements independent laboratories can be used to perform and certify chemical, mechanical, non-destructive and dimensional tests. Among available testing services are such services as spectro chemical analyses, Charpy impact, microstructure analysis, SEM, and CMM layout/dimensional analyses.
For more information go here We are ready when you are. Just give us a call (513) 489-5252.