Fabricated custom sheet metal enclosures and heavy plate metal enclosures are a specialty for several companies in our network.  Whether sheet metal custom enclosures or heavy plate cabinet enclosures for more severe applications, this is a frequent requirement for metalworking suppliers.  We have several excellent candidates waiting to provide just what you need.
Reach Out to Me Directly for Questions
Just give me a call (513) 489-5252!
A typical sheet metal enclosure might be for kitchen equipment, elevators and doors, benchtop equipment, containers, or electronic cabinets.  Here's a typical photo example: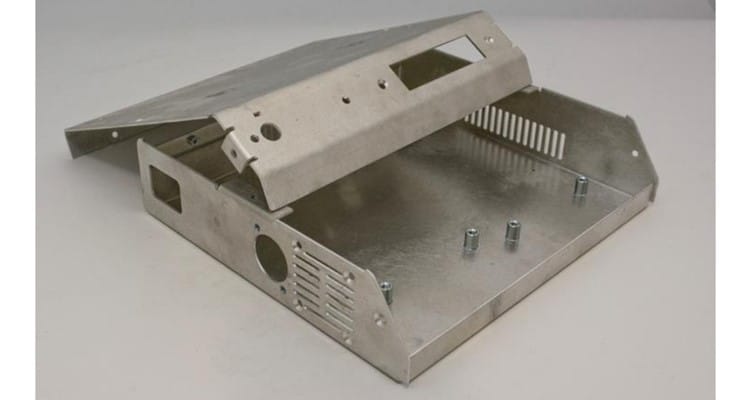 A specialty within a specialty is perforated metal parts, often used in office layouts and guarding, as indicated in this photo: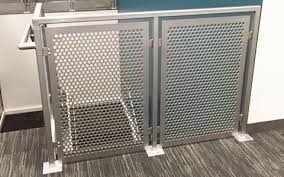 Equipment control panels, electrical cabinets, and other more heavy duty applications require heavier plate metal fabrication, such as this example before the doors are added: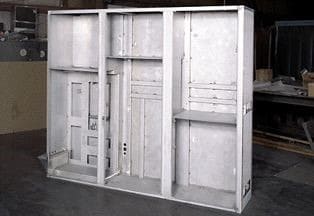 Requirements such as these custom metal enclosures demand experienced metalworking skills, and we have several with expertise in the bending, welding, forming and shaping needed.  In most cases there will be cutouts (laser or punch work) and welded fittings like the feet in the 2nd photo above.
We also have companies with the ability to paint (milspec liquid or powder), and even silkscreen for the presentation of instructions or other labeling.
And then there are other secondaries associated with specific companies such as springs and wire forms, stamping, and CNC machining.
If you are in need of custom sheet metal enclosures or heavy plate custom enclosures we have an array of candidates ready whenever you are.  Just give us a call at (513) 489-5252.