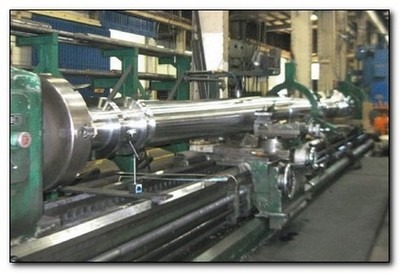 Perhaps your business needs large parts, weldments, and/or design engineering. If you are in the machinery and large equipment business, you may be seeking sources for large, bulky and heavy metal parts and assemblies.
You may be seeking equipment/machinery refurbishment, including rolls, journals, gears and gear boxes, and other drive train components. Another possibility is reverse engineering of older parts and equipment components.
We will be pleased to help with your equipment or machinery. Machining and fabrication of components, weldments, and even design engineering are all areas of strength.
Reach Out to Me Directly for Questions
Just give me a call (513) 489-5252!
Particular strength areas:
Machinery building (and refurbishing)
Plate fabrication
Large shaft turning
Custom equipment components: machining and fabrication
Heavy weldments
Structural components
Reverse engineering of components
Another area of strength is architectural fabrication of platforms, adders, stairs, and especially handrails.
In-house engineering is available to assist with new designs, reverse engineer items out of production, assist with your own engineering, and convert basic conceptual design into working shop drawings. Capabilities here include stress analysis, 3D modeling, finite element analysis, Process Evaluations and Machine Audits.
If you need help converting metric designs to English, we can help with that as well.
We have several excellent suppliers who can successfully address a broad spectrum of machinery and equipment issues. (513) 489-5252 will start the ball rolling!