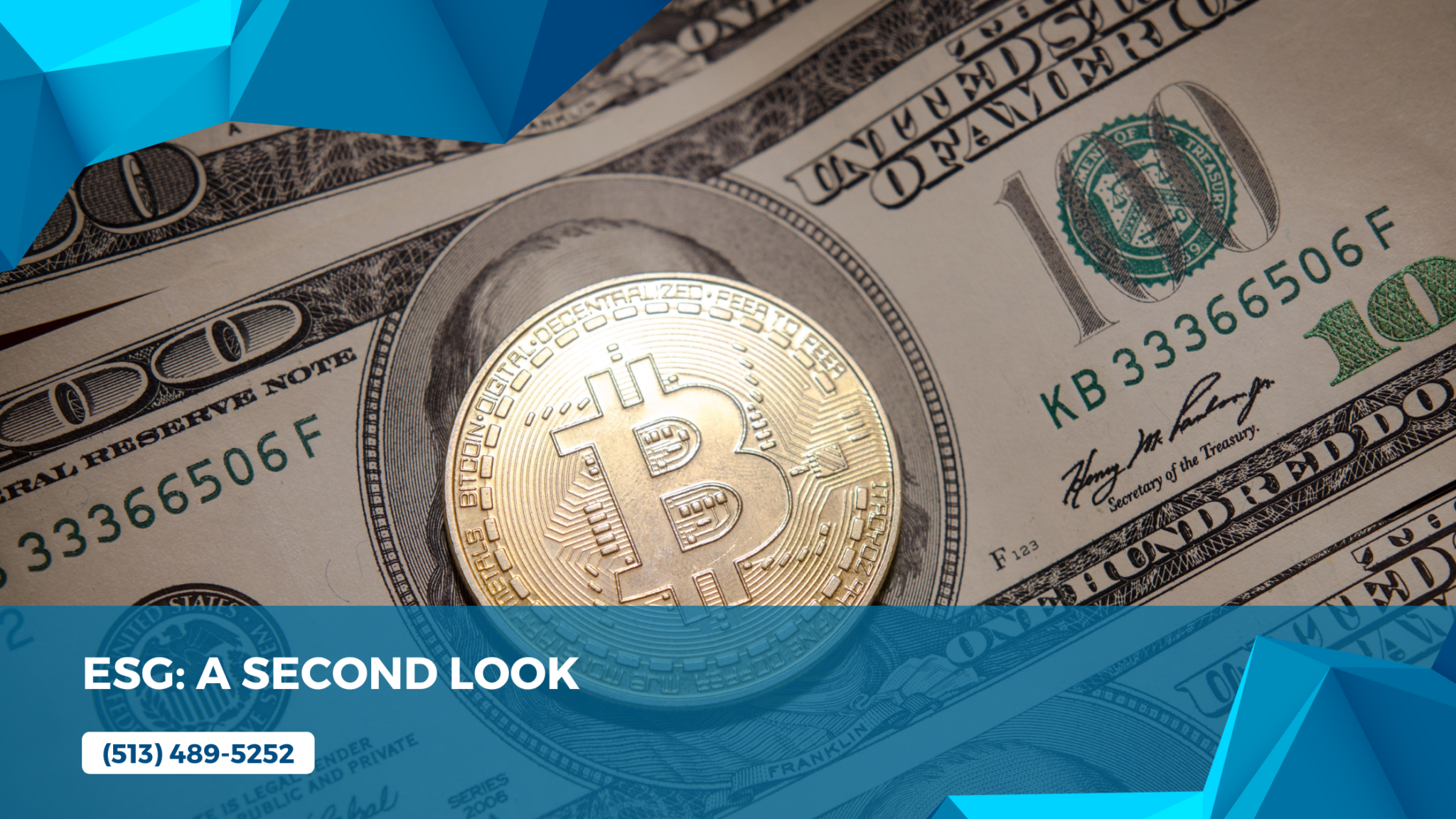 Manufacturers might be well advised to pay attention to the current movement using ESG standards (whose standards are these?) for funding decisions.  This could affect your retirement system as well as access to funding for any number of things.
For a second time we want to take a look at ESG standards for investments.  Proficient Sourcing recommends suppliers for manufacturing OEM outsourcing needs, and most of our recommended companies are domestic shops.  If funding becomes a problem for manufacturing overall, this is not good news for us or the country.
We became interested funding based on ESG scoring when we learned that oil and gas companies were having difficulty finding competitive funding for their future needs.  Obviously, if ESG factors are hindering oil and gas, this has ominous energy cost implications in the future.
Our first look was an initial check into ESG 6 months ago.  We noted the WVa initiative to bar ESG-focused funding agencies from their state investments.  Since then, there are now 19 states involved in legal actions contesting ESG based investments.  Why?  Because ESG does not necessarily mean maximizing financial results.  And shouldn't that be what state funds ought to pursue?  Does this also suggest manufacturing companies, who are heavy users of energy, face funding difficulty moving forward?
US SIF is a US non-profit Washington DC organization advocating the use of ESG.  They are but one organization with some standards for investment that promote ESG.  From their website:
"US SIF brings all of this to you as the non-profit hub for the sustainable and impact investment sector in the United States. Our members, representing $5 trillion in assets under management or advisement, include investment management and advisory firms, mutual fund companies, research firms, financial planners and advisors, broker-dealers, banks, credit unions, community development organizations, non-profit associations, and asset owners."
Countering ESG are "states, led by Missouri Attorney General Eric Schmitt, [that] oppose the UN's environmental, social, governance (ESG) policies that require banks in the alliance to set carbon dioxide emission reduction targets in their lending and investment portfolios, and reach net-zero emissions by 2050.
Many of America's largest banks and investment managers like BlackRock and Big Tech companies such as Microsoft have pledged to use ESG scores to help transform society to remain in line with numerous left-wing goals, including those of the Biden administration, especially those related to climate change, according to one Fox Business report.
Bank of America, Citigroup, Goldman Sachs, JPMorgan Chase, Morgan Stanley and Wells Fargo were served Wednesday by the states with civil investigative demands, which acts as a subpoena, for the requested information."
So:  does all this make any sense?  Is ESG useful?  We are still suspicious.
The best anti-ESG article we have found is from the Quality Digest:  "ESG: A Dysfunctional Metric".  The opening paragraph is:
"Environmental, social, and governance (ESG) is growing in popularity as a metric to guide investment decisions. What does ESG have to do with productivity, quality, or stakeholders, aka relevant interested parties? The answer is—with the exception of generally accepted practices for workplace safety and reduction of all forms of material and energy wastes—almost nothing. ESG underscores instead the well-known principle that measurement of the wrong performance measurements will deliver dysfunctional results."
One of our problems with all this is who exactly is making the ESG standards investment companies are using?  A Google search of this question revealed there are several different organizations producing ESG standards, and several are well known companies like S&P and Moody's.  Yet, are these standards uniform or do we have a situation of standards reflecting the particular views of different organizations?  Any investor is entitled to do so based on whatever standard they choose.  But when 401K's, retirements, and pension funds become subject to unclear standards contrary to financial results, we think some questioning is in order.  We are not interested in having our retirement funds judged by the use of solar energy, for example.
History is doubtless replete with examples of lousy investment decisions, but recently, according to the Quality Digest article, "the FTX cryptocurrency firm had a better governance rating than Exxon-Mobil.  FTX used ESG as a cover to avoid scrutiny after Alameda Research used FTX client funds to speculate on cryptocurrency tokens, and political donations may have slowed any scrutiny."  The SEC press release, "SEC Charges Samuel Bankman-Fried with Defrauding Investors in Crypto Asset Trading Platform FTX," shows just how much that governance rating was worth."
And the article's concluding paragraph:  "Mark Twain wrote in A Connecticut Yankee in King Arthur's Court, "Somehow, every time the magic of folderol tried conclusions with the magic of science, the magic of folderol got left." ESG is the magic of folderol: It seems to serve no purpose other than to divert attention from value creation and even promote deployment of dysfunctional performance metrics. Prudent and ethical business practices that deliver fair returns to all stakeholders are the magic of science. That is all we need to know."
While ESG at the moment seems something mostly associated with large entities, we in the small manufacturing business may be targets soon.  After all, we are major energy consumers and our employment tends to be primarily male.  Do we face a future of funding difficulty?  Inquiring minds certainly want to know!