We specialize in your drive train parts!
Call 513-489-5252 today to learn more about how we can help you!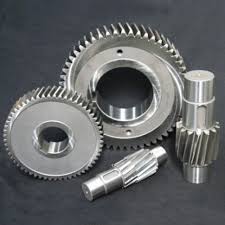 Many customers are equipment and machinery builders and drive train components are integral to these businesses. Gears, for example, may need refurbishing or replacing, and even very old parts duplicated due to wear. We have companies that specialize in this sort of work. They have long experience satisfying customers in need of new parts as well as repairs to existing, including refurbishing gear boxes.
Shops specializing in refurbishing and repair work have particular reverse engineering capabilities. Should your equipment need replacements for out of production parts, or perhaps items without drawings these shops are just what's needed. Their skills in making new parts from broken pieces, for example, are often called upon.
Reach Out to Me Directly for Questions
Just give me a call (513) 489-5252!
Here's just a partial listing of things you might need:
 Small volume machined parts
 Reverse engineered repair and out of production machined parts
 Gear box/reducer repair/rebuilding
 Gear cutting: AGMA 8 Std (hobbed)

Spur & helical gears, bevel and worm gears

Involute and straight sided splines; internal and external
Timing belt pulleys
Silent and roller chain sprockets
Timing belt and HTD pulleys
Dynamic balancing
Self lubricating bearings for pneumatic cylinders
We also feature companies who make heavy parts, such as large (or small, for that matter) gear boxes, machine bases, and other components associated with equipment manufacturers.