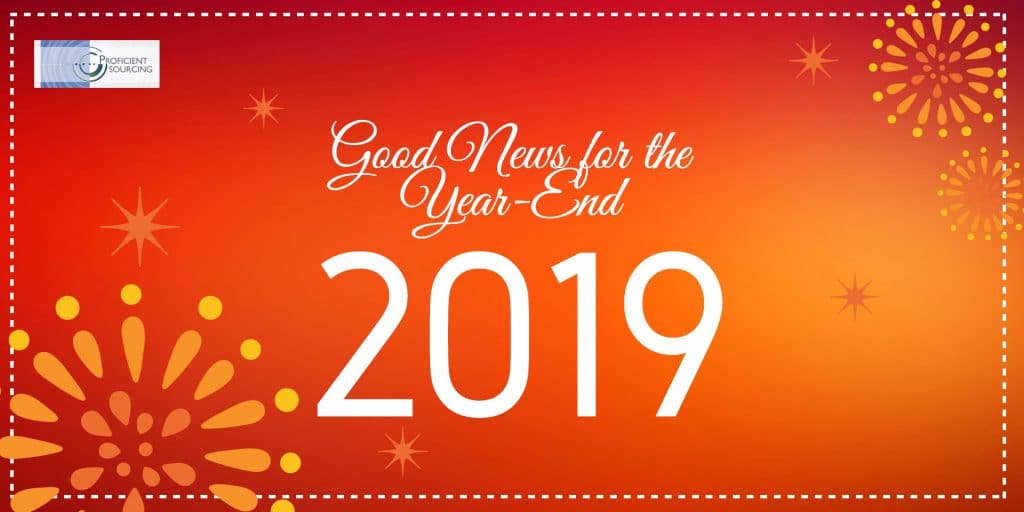 Most businesses we know are winding down for the holidays, and we wish a Happy Holidays to all.  For our final newsletter in 2019, we found a summary of the year's manufacturing performance, which we present for your consideration.  And optimism, we hope!
We use the Markit Manufacturing Purchasing Manager's Index (PMI).  It seems as good a measure as any other, and usually there's a concise report that gives a good explanation.
A definition:  "In the United States, the Markit Manufacturing Purchasing Managers' Index measures the performance of the manufacturing sector and is derived from a survey of 600 industrial companies. The Manufacturing Purchasing Managers Index is based on five individual indexes with the following weights: New Orders (30 percent), Output (25 percent), Employment (20 percent), Suppliers' Delivery Times (15 percent) and Stock of Items Purchased (10 percent), with the Delivery Times index inverted so that it moves in a comparable direction. A reading above 50 indicates an expansion of the manufacturing sector compared to the previous month; below 50 represents a contraction; while 50 indicates no change."
A summary:  "The IHS Markit Flash US Manufacturing PMI edged down to 52.5 in December of 2019 from 52.6 in November, matching market expectations. Figures pointed to a small deceleration of factory activity from a seven-month high seen last month. Although the reading was one of the strongest in 2019 it remained below levels seen in 2018. However, business expectations for the year ahead improved, amid reduced fears over trade wars and more favorable financial conditions. Manufacturing PMI in the United States averaged 53.63 points from 2012 until 2019, reaching an all time high of 57.90 points in August of 2014 and a record low of 50.30 points in August of 2019. "
Interestingly, the US performance for November (52.5) is higher than any other country other than Saudi Arabia and Brazil. The Brazil number is interesting, since we saw a recent news report about Brazilian refugees coming to the US, and serious problems in that country.  So while it's great the US is doing relatively well, we should be concerned that most industrial countries have indexes below 50.  Just for reference, Germany's number is 43.4 and the UK 47.4.
While these data do not include any forecast for 2020, we have seen several that suggest a very strong year, especially the 2nd half.  So to all of our valued readers, we wish you a very Happy New Year, and don't forget to check us out when your supplier base needs improvement!
The link in case you wish to see the entire report.