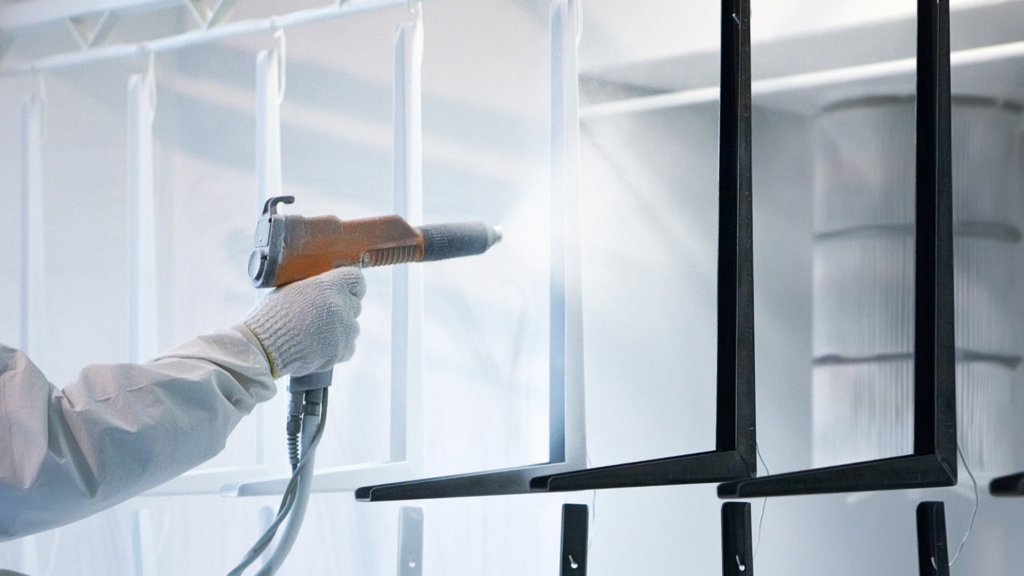 You require powder coated painting, and your metal parts are unusually large, and you may have a significant quantity of parts to be painted.  Not only that, but you need fast turnaround and, of course, want competitive pricing.
We may have just the answer you need!
We feature a company with an unusual capability—not only high volume production powder coating, but a special automated paint line with high headroom. This means your larger parts can be handled easily—and FAST!
The company's typical work involves retail point of purchase displays, so high quality aesthetics are a major quality item already on their do-list.
In addition, and unusual for high production powder coating in typical operations, ours emphasizes quick turnaround. We want you satisfied ASAP!
All this at competitive prices!
Reach Out to Me Directly for Questions
Just give me a call (513) 489-5252!
Circumstances associated with architectural metal pieces, large ornamental metal, or even more "normal" high volume metal parts in can be easily and quickly handled.
So once again: if you require fast turnaround powder coating, and especially if your parts need extra headroom, we may have the answer! Further, if your situation is also high volume or high production quantity, we want to hear from you! There's a good chance you'll be pleased with what you learn.
Give us a call at (513) 489-5252! We're ready whenever you are!