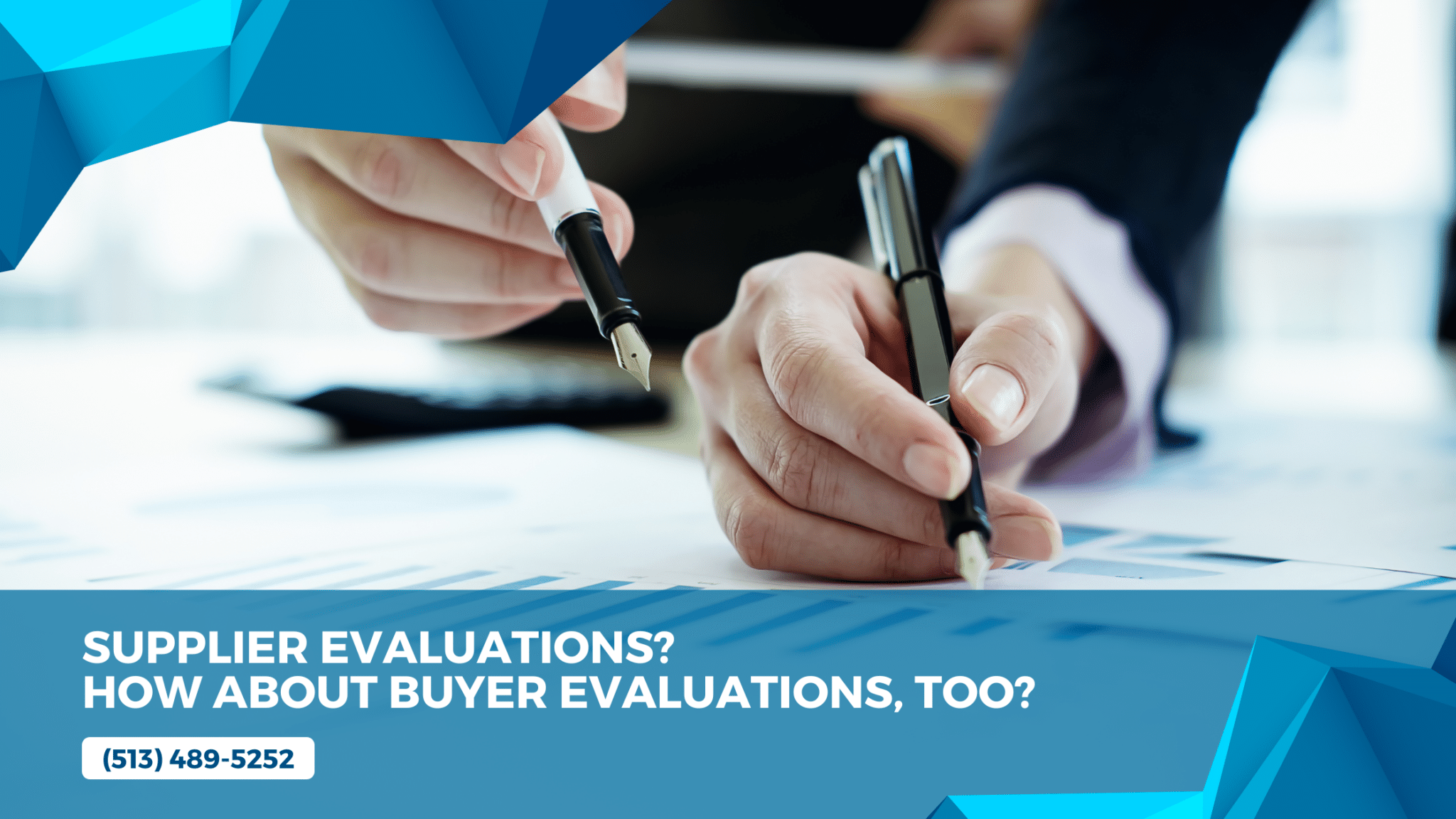 Supplier evaluation is a frequent LinkedIn group discussion.  Since Proficient Sourcing's business is to help identify appropriate and excellent manufacturing suppliers, these discussions are of particular interest.
Our work typically involves generating candidates for new supplier situations.  Evaluation criteria are focused on price and delivery, with excellent quality.  The shops we deal with all have extensive histories of happy customers, so we are confident of a quality recommendation.  As time moves on, other factors come into play.
These other factors include meeting promised dates (all things besides shipments), effective communications, how problems are dealt with, response to special needs and design changes, and reliability.   There are other things that might come into play, but these are the main thoughts.  We are in complete agreement, and our supplier network would also agree.
On the other hand, the buyer-supplier relationship is truly a joint effort, so some of those discussion members might benefit by reflecting on how suppliers might evaluate them!  Following are just a few thoughts on this, and we would most enthusiastically welcome your comments in our blog.
Most job shops have an assortment of customers, with a few generating most of the revenue.  If, as a new customer, you want to be treated like a VIP (Very Important Prospect) then realize you are competing against the bread and butter of the supplier.  For example, our network has an injection molder that is a vital supplier to Honda.  Any requirements that interfere with Honda will be challenging to honor.  This is something to keep in mind if you decide to consider a new supplier.  We recommend constructing a question to test how you will be handled if your requirements begin to conflict with the shop's main customers.
In most cases the important customers are larger companies than the suppliers in our network.  This means the management "bench strength" of the buyer company is probably larger than that of the supplier.  When you have an urgent RFQ or investigation request for the supplier, remember there may not be someone available to handle that request as promptly as you would like.  If the supplier had more resources, you might well sacrifice other things, such as price or turnaround.  We cannot stress strongly enough for the buyer to work hard to establish a strong communication link within the supplier company to discuss urgent requirements reliably and fast.  We will also help in such situations.  In fact, that is a role we encourage, especially during the early relationship stages.
An important factor in how the prospective buyer is judged is whether or not the particular situation presents anything beyond the one RFQ.  Information that enlightens the supplier can help your cause!   Most of what we see falls into the category of very little information beyond the specifics of the RFQ.  If you are not getting appropriately enthusiastic responses, here could be a contributing factor.  Very few prospective suppliers we know seek "one and done" projects, despite the originating company's stature.
If the supplier-buyer relationship had predictable volumes, excellent quality, good pricing, and on-time delivery life could be very simple.  Both sides are working on most of these continuously, but often neither side has a full understanding of the other. Eventually, both will have crisis situations that strain the relationship.  We believe both the good supplier and buyer need to have the communication mechanism in place to successfully survive most of these.  Let us help you with these situations; it is part of our job to make the relationship work!