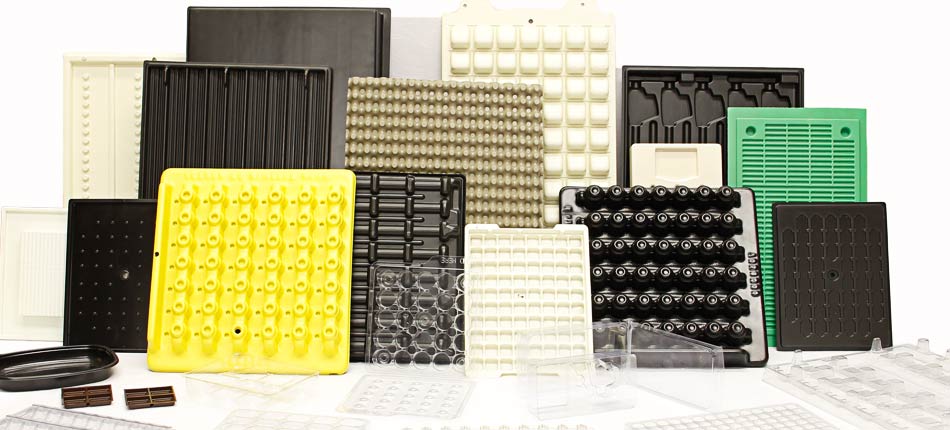 Thermoforming, vacuum forming and pressure thermoforming are variations of a versatile plastic process used in all manner of industries—perhaps yours! If and when your plastic requirements suggest the use of a terrific thermoforming supplier, we hope you will contact us.
Reach Out to Me Directly for Questions
Just give me a call (513) 489-5252!
Thermoforming is the insertion of a cold thermoplastic sheet into the forming area, heating it to the desired temperature and then raising a mold (single or multiple) from below. For higher volumes and/or precision vacuum and pressure systems are often added.
A great many OEM's need a good supplier for plastic parts. Perhaps you require one or more of these:
                                    Medical packaging                                 Food packaging
                                    PVC tanks                                                Clamshell containers
                                    PVC frames                                             POP Displays
                                    Plastic assemblies                                  Insert trays
                                    Food trays                                                Micro-wavable trays
                                    Retail packaging                                     Clear thermoforming
                                    Storage containers                                 Shipping containers
                                    Reusable dunnage                                  Guard shields
                                    Blister packaging                                    Acrylic displays
                                    Hardware fittings                                   Equipment panels
                                    Building/cubicle panels                        Decorative covers
                                    Vehicle interiors                                     Enclosures
From heavy/thick gauge enclosures, containers, and tanks to very thin wall packaging the process permits a wide variety of possibilities, colors and shapes..
Thermoforming, Pressure thermoforming and vacuum forming offer several processing advantages over other plastic molding techniques as blow molding, rotational molding and injection molding. Low forming pressures and temperatures are features of thermoforming, thus enabling comparatively low cost tooling and relatively large size parts to be economically fabricated.
Also, since the molds are subjected to low pressures and temperatures, they can be made of relatively inexpensive materials and mold fabrication time is reasonably short. This results in comparatively short lead times. It provides the perfect solution for prototype and low quantity requirements of large parts as well as larger size runs with multiple molds.
We feature multiple suppliers for vacuum forming, thermoforming, and pressure thermoforming (as well as most other types of plastic manufacturing).   If your needs include thermoforming, vacuum thermoforming, or pressure thermoforming, please give us a call at (513) 489-5252. We are ready whenever you are.