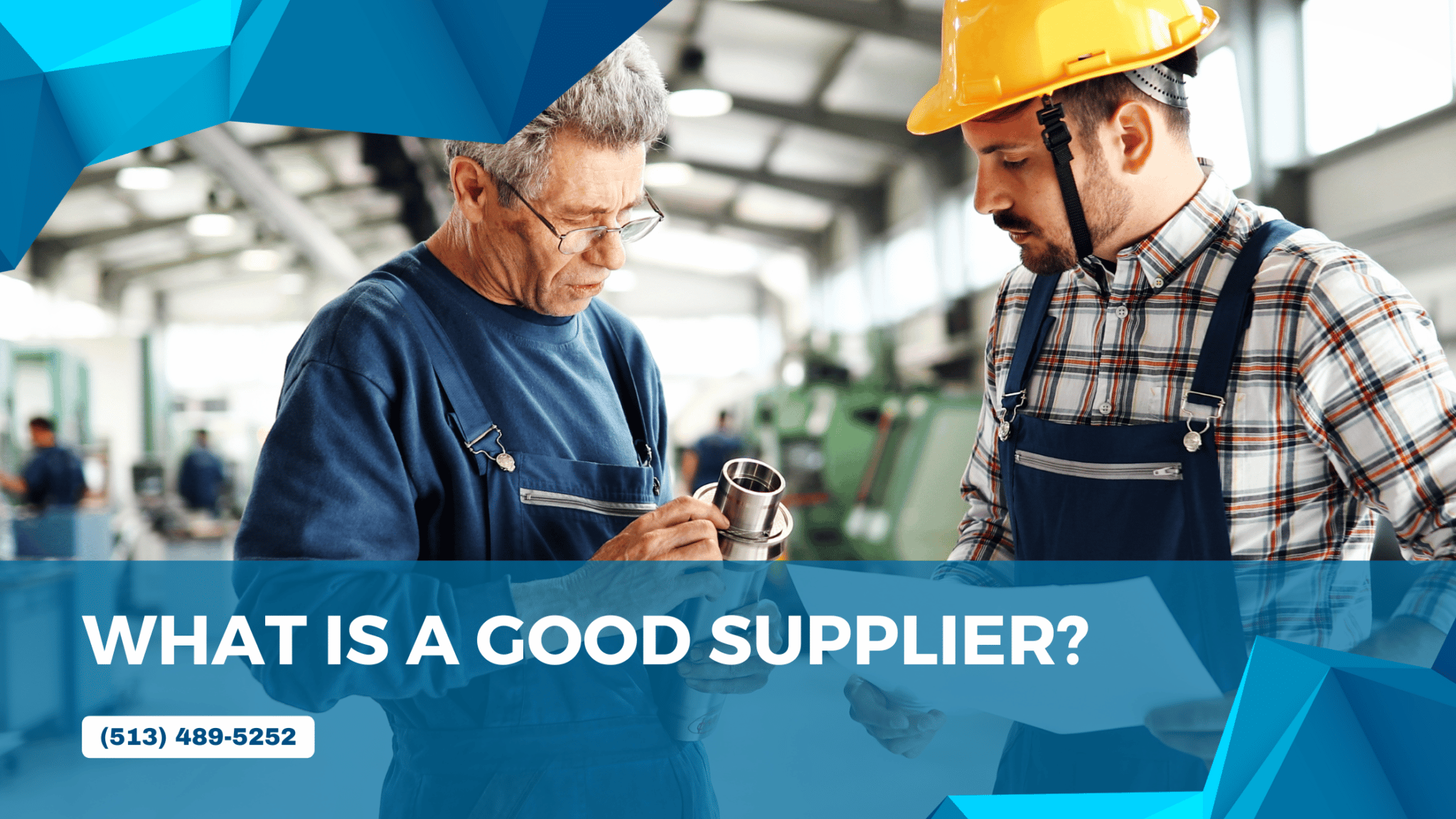 Several procurement consultants' websites and discussion groups list factors that define a good supplier. This is particularly relevant to Proficient Sourcing; we provide manufacturing supplier candidates to OEM buyers and are acutely aware of the need for excellent performance.
On time delivery is always among the most valued factors. With new suppliers, the buyer has only the prospective suppliers' history for evidence of excellent delivery performance. Our network has been built with companies have that history of on-time delivery, often with customer testimonials.
Days payable outstanding (DPO), or how long a company is taking to pay its trade creditors, is one way to measure the financial health of the prospective supplier. Sound financial health can present the potential for negotiating more favorable terms. A supplier interested in discounting for faster payment, or one who might accept some concessions for extended terms are possible improvements available with a financially healthy supplier.
Material inflation is another performance factor. This can have different meanings, but to us it suggests a measure of what might happen when material prices change.  As everyone knows, lately steel and other materials have shown frequent price changes, mostly up, which is why many shops answer RFQ's with a very sort "valid for x days" factor.  Another annoyance is long lead-times for some materials.
We have long suggested buyers in large companies explore the merits of buying especially exotic, unusual, or expensive materials. An agreement whereby the OEM supplies the material can result in more favorable supplier total costs.  Another obvious benefit to the buyer is there is no supplier markup of the material in their price!
If the OEM has a relationship with the suppliers of such materials, they may be able to acquire the materials more economically than a supplier unfamiliar with that material.  Sometimes there will be lengthy periods while supplier candidates are considered, or designs finalized, or other reasons why the time for a PO decision may be a while.  In this case, the purchasing entity might well purchase the needed material, which could be a significant time and money saver.
There could be a case where the buying entity isn't clear on how much of some unusual material would be needed for a RFQ'd component.  Even in this case, the prospective supplier could tell the buyer how much of the material to buy, and if the buyer buys, the savings accrue!  More than likely the shop will be happy to NOT have to do purchasing for some things.
How responsive will the prospective supplier be to change requirements? Examining testimonials can provide evidence of the supplier's willingness to go the extra mile. The OEM should be concerned about how the prospective supplier will deal with requests for changes early in the relationship.  This is especially important with a new supplier situation,  where the OEM is probably a secondary customer. If the OEM can provide evidence of volume growth, or new item opportunities, the supplier may be more aggressive in positively responding to OEM changes.
Respect commitment is related to the change response issue. Both sides are very interested in firm commitments, and in an initial relationship exploration this is difficult to assess. However, the OEM might explore how the supplier would respond if more capacity becomes necessary, including the acquisition of more equipment. Our business usually deals with a supplier candidate much smaller than the OEM, so the prospect of a growing business will almost always be attractive.
Exploring these factors is a challenge for large company buyers considering small company candidates. Extensive information requests may discourage candidates from responding. It would be wise to reflect on how to provide incentives for the small company to answer such a bid. As with other factors, an RFQ with some indication of growth potential can be that incentive.
Because our business is presenting suitable supplier candidates for OEM requirements, we are happy to help work with suppliers to address lengthy information requirements. In this way we can assist you in your quest for the right new supplier.