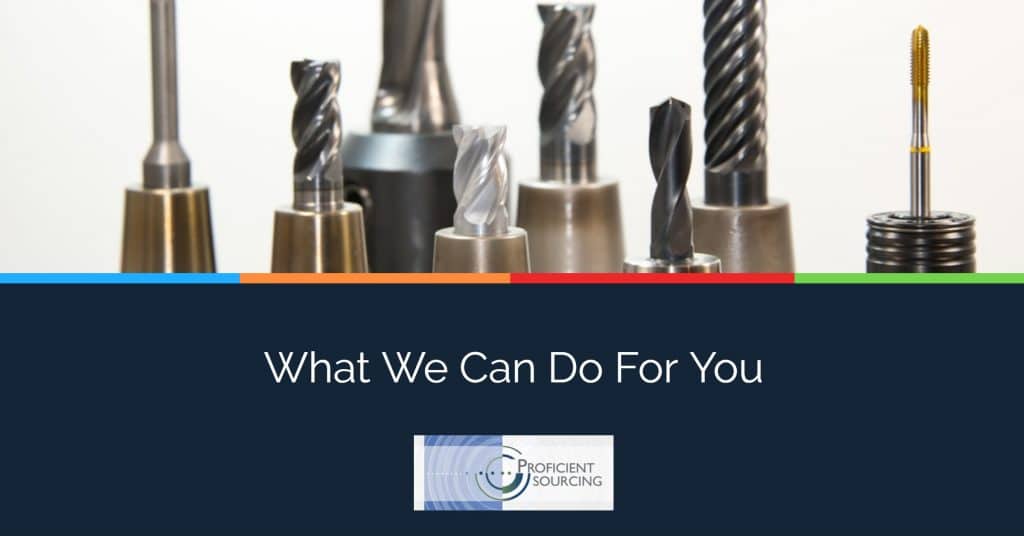 Proficient Sourcing LLC is a business that gives OEM buyers, engineers, and others new supplier choices for parts and assemblies.  This service is free.
To accomplish this with worthwhile candidates we usually use a network of job shop businesses collected over several decades.  The overall capabilities are very diverse, and include most metal or plastic requirements.
Our network of shops has been chosen carefully and includes only companies with a long history of happy customers.  This means they have managed successfully through difficult times such as the 2008 downturn and current pandemic.  Competitive costs and respect for delivery dates are essential characteristics, as well as an excellent quality history.
Another factor is our network gives us access to a much broader population of companies, should our network be unable to satisfy the need.  We do not need this often, but have yet to find a requirement we cannot address with a credible candidate—often more than one.
Here are just a few examples:
A foreign company contacted us to locate a source for very large machining and welding of machine tool bases.  The plan was to move some operations into the US to satisfy US customers with a new assembly plant to be located in the midwest.  We were able to connect them with 4 good candidates, and eventually one was selected for a first article.  While we are awaiting the final quality approval, several inspections at both the shop and assembly plant have been successful, and the shop has received a purchase order for more of these large parts.  We are now moving to recommend more shops for additional requirements for this same customer.
A small business on the east coast designed and oversaw manufacturing o f a complex fabrication, involving tubing, sheet metal and plastic panels. The requirement was to produce all these various parts, including coating, and then ship them in such a way as to maximize field assembly efficiency.  The company had used a Chinese manufacturer, but for some reason that was no longer possible.  We were able to find an excellent source (see article below), and have received 2 small purchase orders already.  So far, so good.
A midwest equipment manufacturer came to us to find a domestic foundry for relatively large cast part.  We first found an excellent candidate, but after success in a plant visit, the potential supplier bowed out.  We then went to a long standing customer for a recommendation, and got a strong supplier recommendation for not only our first choice, but another as well.  After an investigation of that new source, we recommended them to our midwest equipment manufacturer.  We are now working on the first purchase order for these large parts, with delivery expected very soon.
Yet all is not perfect.  There are situations where our recommendations face significant barriers.  We have several recent cases where OEM's wish to compare our choices' prices versus existing suppliers, and most of these cases involve items that repeat.  So the current supplier not only has experience, but also the advantage of probable repeat orders for the items to be quoted.
We have offered quotes for a one-time "project" only to learn later we were competing with existing suppliers for an ongoing requirement.  Our one-time quote of a brand new (to us) item will usually be higher than the existing price from an experienced supplier.
In most of these cases the current supplier has several advantages.  First, after a number of repeats, the manufacturing procedures have doubtless improved, and unit cost lowered.  Next, with the prospects of repeats, the purchase of material for multiple orders can result in a much improved price, also reducing unit cost.   And finally the existing shop can often run sufficient quantities for multiple orders, thus eliminating much of the setup and first article difficulties of a first run of a new part.
It is no surprise competing with such experience often goes the other way.
We suggest a fair comparison would involve the first RFQ be for whatever quantity is required, but indicate not only a first cost, but then a price for multiple orders.  That could be a win-win!
If any of these apply to you, please give us a call at (513) 489-5252.  We stand ready whenever you are.