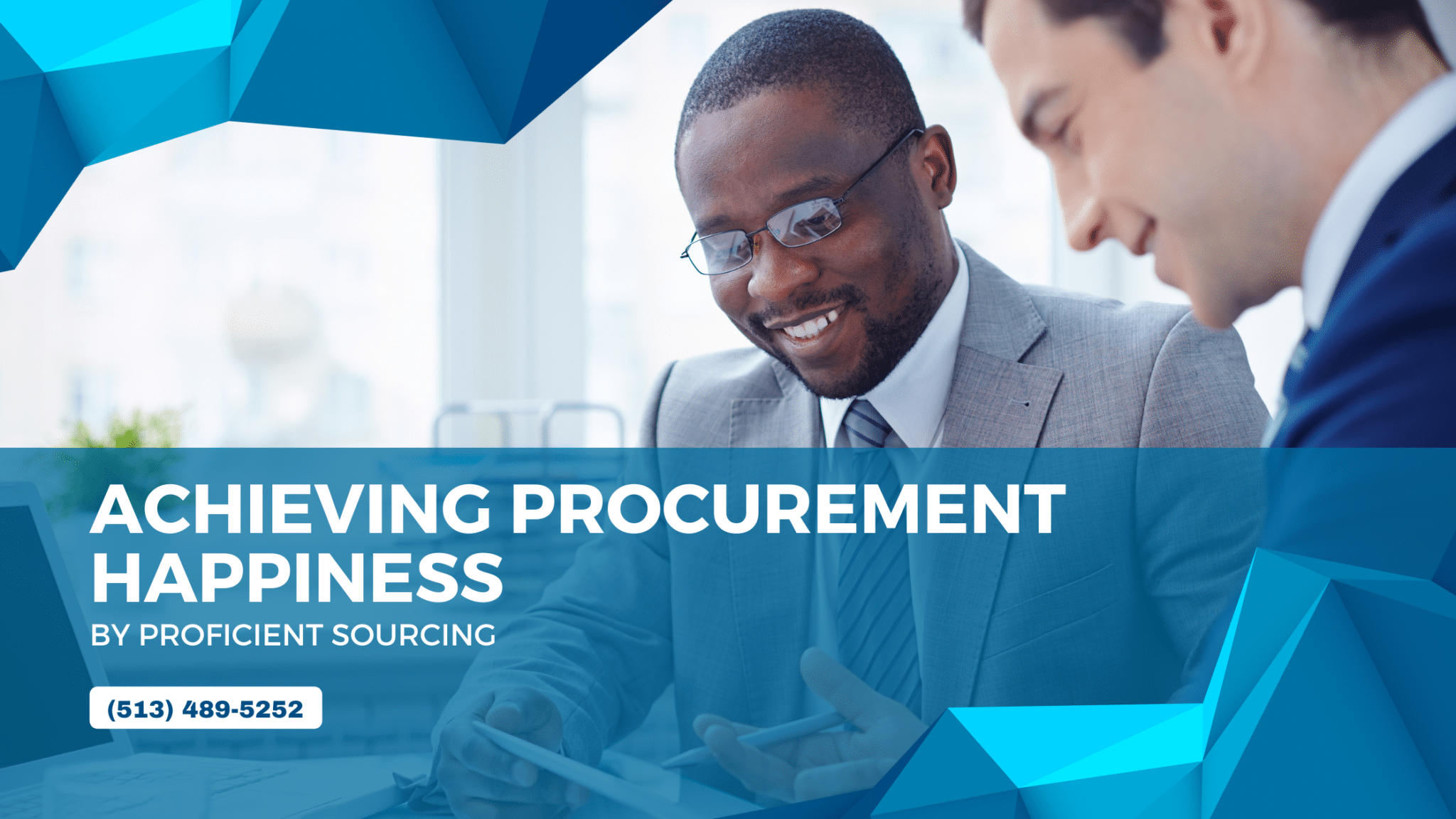 When a new manufacturing supplier is needed, how do you get a good candidate?  This becomes a greater problem with distance and project complexity, not to mention specialized certifications that might be required.
Perhaps you wish to reshore something?   Or get a supplier for a startup?
We at Proficient Sourcing LLC can help with all these.  There is no cost, there's no obligation, either.  Our mission is very simple: to provide supplier recommendations (yes, often multiple sources) for procurement needs.
Our recommendations come from a network of job shops acquired over 2 decades, all of whom have a history of happy customers.  That means your chances of getting a supplier with quality products delivered on time—consistently–are very good indeed!
And if our network can't answer the need, we have significant connections to find other excellent candidates.
Here are just a couple of examples of recent successes we've had.
An OEM desired to reshore large steel castings for their equipment.  These castings weighed from 1500 pounds to so up to 10,000 pounds.  We have an excellent source for such work, and after the expected careful qualification process, there is an excellent relationship.  Approximately 10 needed castings have been supplied over the past 9 months or so, with no significant quality issues.  All's happiness in this situation!
An OEM needed a small grommet punch after their Chinese supplier was disqualified (reason unknown).  This item was a relatively small factor in this company's business, but now needed.  We will be delivering 1500 of the 10,000 needed any day, and the supplier will deliver in person, just to reinforce excellent customer relations.  Even better, the anticipated price was beat!  Again, all parties are expected to enjoy happiness with the relationship.
A European machinery OEM needed a US source for a major component, which required very large and ongoing precision machining.  We offered 4 candidates with large machining capability, as we specialize in large item suppliers.  After due consideration one of our recommendations was selected and the OEM has been slowly increasing their buy over the past year as their US sales increase.  Once again, happiness prevails!
A medical device OEM needed to reshore a new product with several injection molded plastic parts.  A US source with ISO 13485 qualification, hopefully nearby, was desired.
ISO 13485:2016  specifies requirements for a quality management system where an organization needs to demonstrate its ability to provide medical devices and related services that consistently meet customer and applicable regulatory requirements.
We were able to provide such a candidate.  Tooling has been completed, final testing is underway, and all systems are go at this time.  We anticipate happiness here as well.
As you can see, we have experience in a number of different types of manufacturing.  Over the life of Proficient Sourcing we have worked to expand our network in order to offer quality candidates in whatever type of metal or plastic manufacturing is needed.  Most of these capabilities are outlined in this link.
Above we indicated a special emphasis on the large.  This includes multiple gantry milling companies, custom tanks (as large as can fit on a rail car)jacketed stainless steel pressure vessels and distillation towers, and heavy plate fabrications.
We can also offer production manufacturing for wire forms, large machined parts, tubing fabrication, and large item powder coat painting.
And there's even more benefit!  We keep track of pokey RFQ responders and provide many reminders.  Since our network shops are contacted with us, we have an excellent relationship to draw on.  And then if there are payment problems, we also help with collections.
All the capabilities cited above are available whenever you are ready to inquire.  They are just a phone call away:  (513) 489-5252.