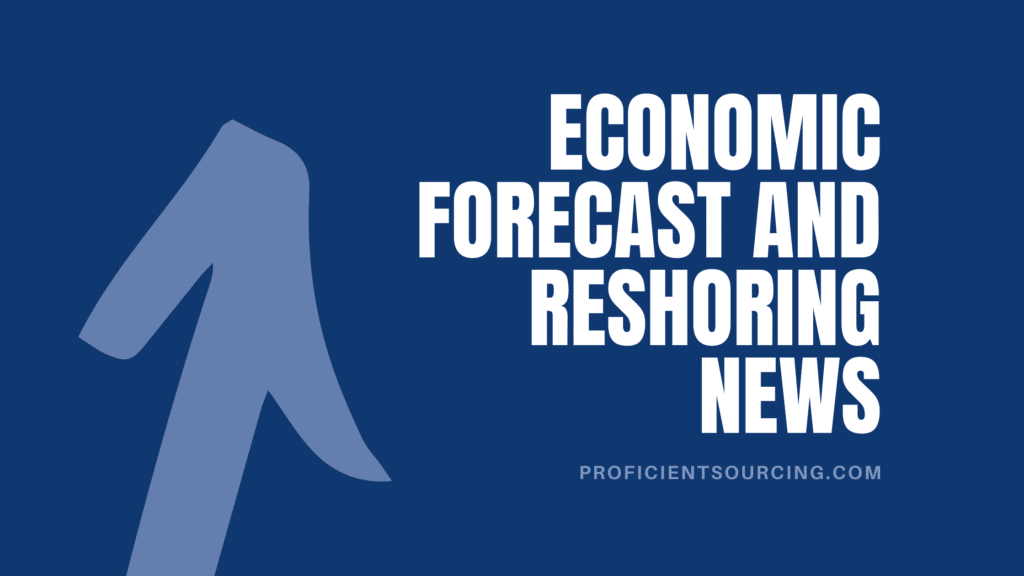 The next couple of years should be good growth years for the US, and us in OH. A time for expansion and taking advantage of good times. All the economic indicators they use are upward pointing even with an uncertain virus situation. Reshoring into the US should continue, as this is the place to be for manufacturing!
This is the headline from ITR Economics in a webinar we saw recently. ITR is a firm that does credible economic forecasting. Their analysis of the next few years is an annual event presented by one of the larger (and manufacturing focused) CPA firms. In addition to the headline above, among the several nuggets we took away were these:
The US is the world's largest economy (#2 in manufacturing, too) and should remain so for the next number of decades. More importantly, our economy is characterized by steady growth over time, regardless of the party in political power, even when one party controls both houses and the White House. So given the concerns some of us might have about the eventual presidential winner, we can relax a bit if the ITR data is correct:
The US is the place where companies and their money want to be. Of interest is that China is not among the leading countries investing in the US; rather, the leaders are Germany, Japan, Canada, and the UK who stand well before China, which has foreign direct investment 10% that of Germany last year.
China is a declining power, and expects to lose 100 million over the next 15 years and another 100 million in the 15 years after that! Talk about a management problem.
We are the most desireable site for manufacturing because of cheap and abundant energy, a solid system based on the rule of law, a growing population, an established and quality supply chain, and a well trained (or trainable) workforce.
We can expect continued growth in the reshoring of businesses into the US, although some significant change in corporate tax rates might affect that movement. If reshoring is on your radar, keep in mind Proficient Sourcing stands ready to assist with your supply chain with these capabilities: https://www.proficientsourcing.com/capabilities/.
So we went to the Reshoring Institute's website where we found an article dealing with reshoring from China–"What Happens When You Decide To Leave China?". Here are a couple of takeaways from that article in case you are involved in such a move:
"Most of the cost comparisons and time-to-market research suggests that companies should be manufacturing local products in local markets. Now companies are deciding what part of their manufacturing they can peel off from China and bring back to the US, and what can be left in China to address the local and rapidly growing market there…There are many issues to consider when leaving China."
Chinese law can be a problem when shutting down. Employees have been known to hold the US boss hostage out of concerns that early termination won't be properly compensated. The police may not be sympathetic, either, as this is considered a private business dispute. So beware if "early termination" is part of the closure.
"If the tools and molds stay behind when a company leaves a Chinese factory, this equipment is likely to continue to be used. The equipment may be used to produce the same goods that are then sold domestically in the Chinese market, or to other markets around the world without the original company's supervision or permission".
"When a company leaves China, it also leaves behind its manufacturing intellectual property if the Chinese have been taught confidential production approaches and methods. We've all heard the horror stories about IP protection, copying and counterfeiting in China. To protect their IP, most US companies now register their patents and brands in China. But production methods and raw materials aren't always as well protected".
So the message here, obviously, is beware of these types of hidden issues. When you need manufacturing help in the US, we hope you'll remember Proficient Sourcing as the place to go for outsourcing help. We are ready when you are! (513) 489-5252 will get us on the job ASAP!