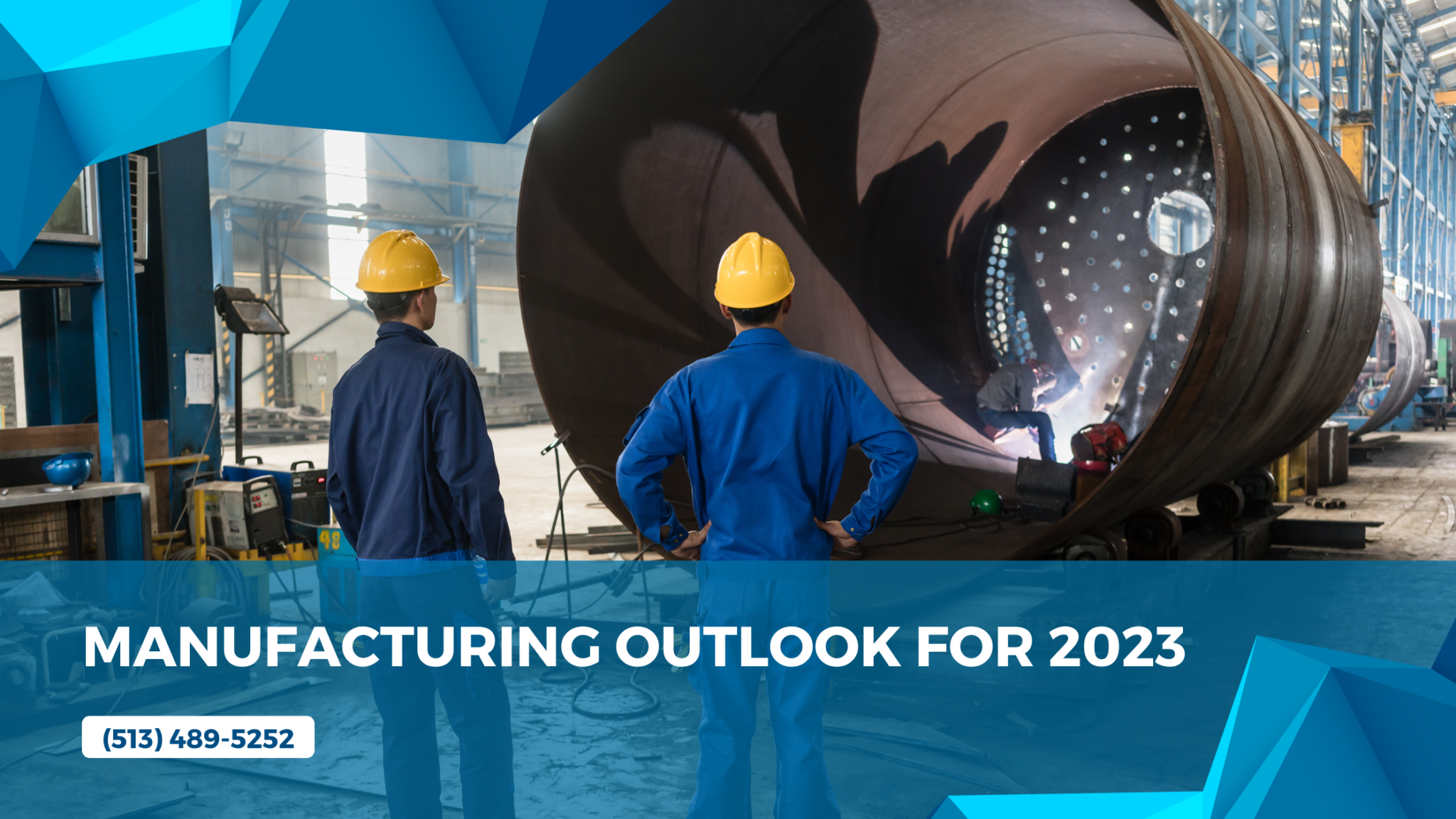 Making sense of economic forecasts is risky business, but we looked at many claims of such expertise concerning manufacturing.  This is a summary of one such source from Hitachi Solutions.  Their report contained several factors widely reported in other places.
As we all know the trifecta of problems, labor issues, supply chain and inflation remain as a combined big deal.  How these will shake out over 2023 remains to be seen.  The Hitachi report lists several trends that may influence our manufacturing world, and represent something of a word to the wise.
First, the labor issue.  In general, the manufacturing workforce is older and mostly male.  It's difficult to find qualified workers for a reasonable cost, as many younger people require extensive technical training to be useful in any meaningful role.  And that's particularly true when considering work associated with sophisticated quality and CNC operations.  All that is in addition to the current concern over the "great resignation", whereby people seem much more likely to switch employers these days.
This from the Hitachi report:  "Given the current state of the job market, would-be manufacturing employees have more leverage now than ever before — leverage they're using to motivate manufacturing companies to create better workplace environments. From higher wages and flexible hours to advancement opportunities and workplace wellness programs, we're increasingly seeing manufacturers implement new programs and policies and even change how they manage operations in order to accommodate employees. The end goal is not only to attract new talent in a competitive job market but also to retain their existing workforce by helping them achieve a healthier work-life balance."
Interestingly, the trend for more flexible work conditions, benefits and even pay mean these changes will also be in play for existing employees.  The end point sounds like cost (price) increases, thus adding to inflation pressure.
Next is the internet and all it's implications.  We deal with mostly smaller domestic job shops attempting to attract business from OEM's likely larger.  The systems being incorporated in larger companies may or may not present problems for these smaller shops.  In many cases the leadership of small manufacturing shops is often multiple generations, making procedural changes sometimes problematic.  Here's but one example from the Hitachi report:
In years past, the relationship between a manufacturer and its customers was surface-level, at best: A customer would purchase a piece of equipment and, once the sales process and final installation were complete, only interact with the manufacturer again when they were in need of repairs or interested in buying another piece of equipment. Today, customers expect near-constant access to and regular engagement with brands and, rather than make a one-time purchase, want to pay only for what they need on a residual basis. Though this change in expectations introduces certain challenges for manufacturers, it also opens the door to new opportunities — including Product as a Service.
We've been interested in the manufacturing sector for generations, and have witnessed the introduction of numerous ERP systems.  In the early days these systems were difficult implementations and often involved months of confusion.  We're not sure if this is the situation today, but it's interesting to observe this, again from the Hitachi report:
Factors have not only led a growing number of manufacturers to modernize systems and transition to the cloud, but also to reconsider what it is they need their ERP systems to do. In 2023, we expect to see a radical shift away from heavy customization, which can contribute to unnecessary complexity and make it difficult to consolidate multiple systems and achieve growth targets, and toward simplicity. As part of this ERP modernization process, manufacturers are taking a step back; figuring out what their actual business needs are; designing global templates and best practices to support those needs, allow for future optimization, and accelerate growth.
Is this a scary forecast of a return to the bad old days of ERP implementation?
Perhaps of more interest is this:
A relatively recent advancement in the world of IoT, a digital twin is an exact replica of a real-world piece of equipment or a particular component rendered in a virtual environment. Since it is exact, the digital twin mirrors the actual asset not only in appearance, but also in functionality, how it connects to other components or machines, and even environmental conditions. This simulation enables manufacturers to run tests, model scenarios, conduct trainings, and see how equipment performs under different conditions without ever having to touch the actual asset.
Finally, the trend to reshore/near shore continues, which is good news for the US manufacturing shops we present as outsourcing candidates.  Should this be an interest for any OEM, we'd be more than happy to discuss how we can help.  (513) 489-5252 is how to get more information!