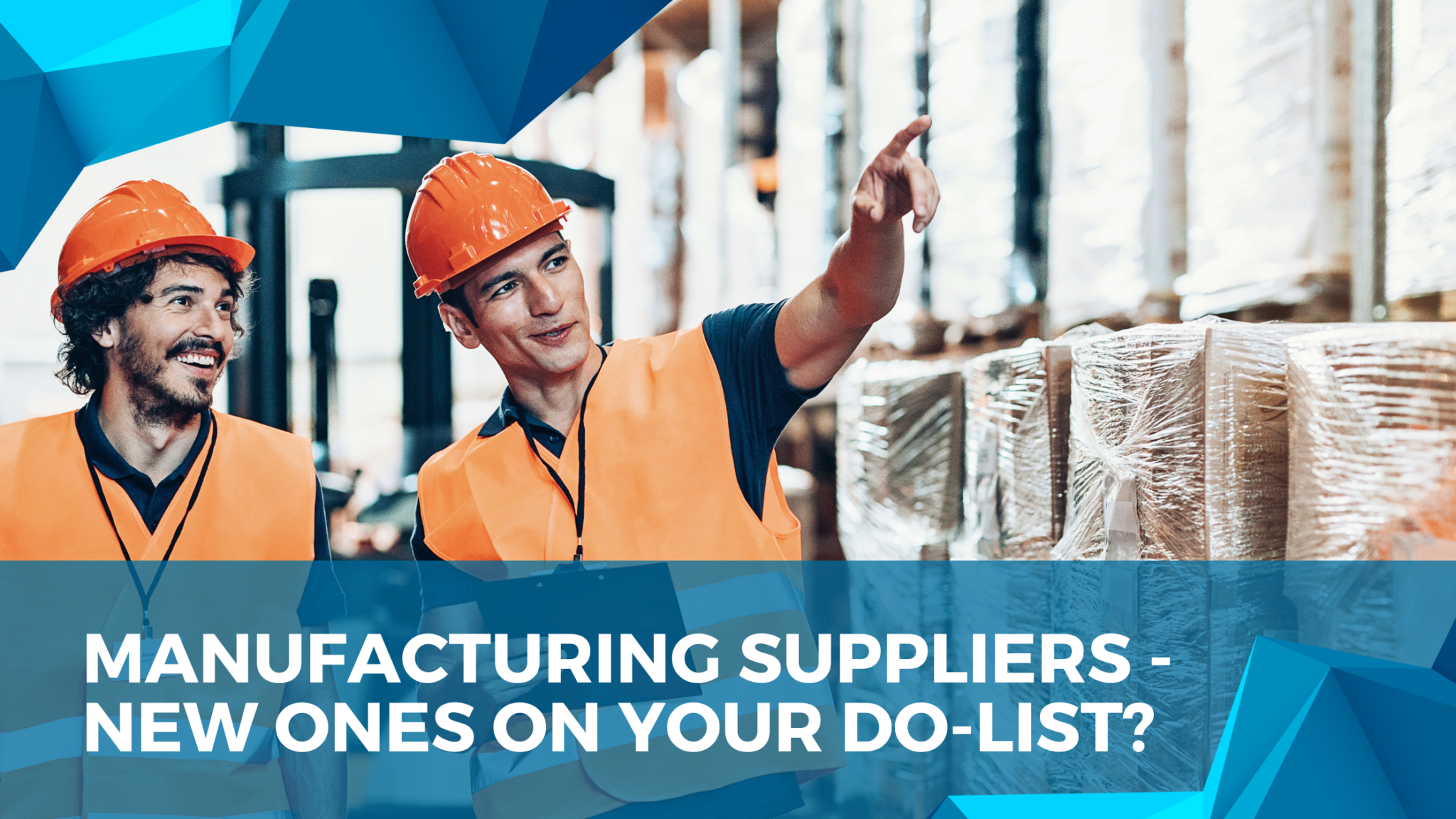 Do you seek new or improved manufacturing suppliers?  That's our specialty!  We'll give you proven shops with a long track record of happy customers; sometimes more than one for whatever you need in metal or plastics.
We're all about improving your supply chain.  Whether reshoring something or any of a myriad of possibilities, if you want excellent candidates for your outsourced manufacturing, we can probably help.
Key areas of success have been large metal parts for products such as machine bases, fabricated and molded plastics, domesticating large ferrous castings, tanks, pressure vessels, and even micro machined precision items.  We can also offer special ISO candidates for specific industries.  Here's a partial listing of our network of potential candidates.
Our recommendations occur FAST—often same day.  If not that, usually within a day or two, and sometimes we can offer multiple candidates with excellent credentials and a history of happy customers.  We limit our network to companies that can satisfy these criteria!
With a little help from you we can determine the general basics of what a company needs.  Then we canvass our network, find suitable candidates, connect potential buyer and seller and the project is underway. Think of your time saved by letting us do what we do! And we would welcome the opportunity to do so.
Here are three recent examples:
A diverse medical device company contacted us.  The requirement was to find an injection molding company to manufacture a plastic medical part consisting of nearly a dozen different components.  This was for a new product launch planned for next year. The company wanted to bring the Chinese development work back to the US.  The desired supplier needed to produce new tooling, and mold parts which would then be clean room assembled. Another issue was the volume for this launch was relatively small. The supplier must also have the ISO 13485 certification for device manufacturing. Finally, since there would likely be design changes over time, proximity to the company would be very helpful.
We were able to provide just such a supplier, who was connected to the medical device company following an NDA process, which we coordinated. So now the 2 companies are working together well, and the project is proceeding on schedule.
This is exactly what we are established to do, and to do so QUICKLY.
The second situation is we have developed a relationship with a merchandising company that usually makes fabricated metal display POP products. They have been acquired by a local conglomerate and introduced to several large potential customers with new requirements. Among them laser cut small parts and large discs, a variety of metal tools, dip molded parts, fabric covers, and shaped tubing. In all these cases we supplied the winning suppliers, and the merchandising company has enjoyed a substantial bump in new business from new customers otherwise out of reach. We not only supplied successful suppliers but saved the merchandising company a great deal of time and effort during a time when they were otherwise fully occupied.
This, too, is exactly what we are established to do, and do so QUICKLY.
The third example began when a European machine tool company contacted us seeking a gantry milling source to build machine tool bases domestically.  We were able to offer 3 candidates, and following the investigation of each, one proved to be exactly the cooperative source desired.  Now, about a year later, the gantry milling source is producing several complex precision machine bases monthly and the OEM has built an assembly plant in the US to assemble the finished machines.  Their US business has grown significantly, and we are pleased to have been a contributor to this success.
Why not give us a chance to offer you the same advantages? We are just a call away at (513) 489-5252, and ready to spring into action to satisfy your supply needs.