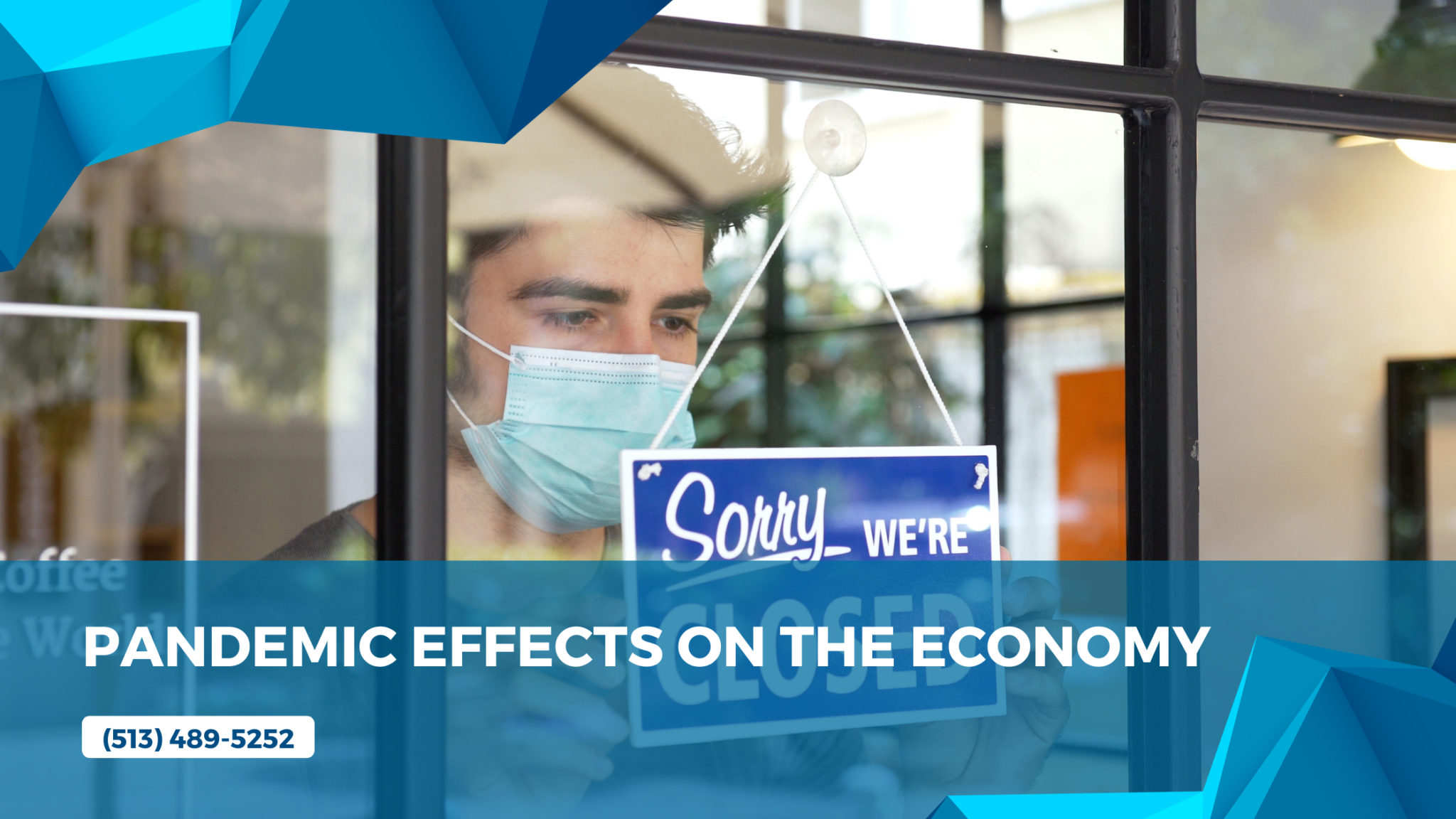 Recently we found "The Economic Disaster of the Pandemic Response", a talk by Jeffrey Tucker from October 2022.  Mr. Tucker is a writer of some note, but evidently a strong conservative.  Whether or not his remarks are 100% accurate or not is beyond our ability to determine, but it makes a lot of sense.  We're no fan of central planning, especially for the national economy, which created a number of problems in this case.
The below is extracted or paraphrased from Mr. Tucker's talk:
Today few people grasp the relationship between our current economic hardships and the brutality of the pandemic response.  These hardships even extend to growing international tensions and the breakdown of trade and travel.
Dr. Fauci said at the outset: "I don't think about things like the economy and the secondary impacts." And Melinda Gates said in a 12/20 interview "What did surprise us is we hadn't really thought through the economic impacts."
There is no wall of separation between economics and public health.  A healthy economy is indispensable for healthy people.  Shutting down economic life was a singularly bad idea for taking on a pandemic.
The lockdown approach in 202o stood in stark contrast to a century of public health experience in dealing with pandemics.  A few quarantines were tried during the 1918 influenza crisis, but (according to Mr. Tucker) the failure of quarantines was not employed again during the numerous disease scares of 1929, 1940-44, 1957-58, 1967-68, 2003, 2005, and 2009.  In all those examples even the national media acted responsibly in urging calm.
But not in 2020, when policymakers launched an experiment without precedent.  The sick and well alike were quarantined using stay-at-home orders, domestic capacity limits and business, school, and church shutdowns.  This occurred worldwide, with the notable exception of perhaps 5 nations and the state of South Dakota.
So coercion can turn an economy off, but turning it back on is not so easy.  This is why, 30 months later, we are experiencing the longest period of declining real income since WWII, education and health problems, exploding national debt, inflation, continued and seemingly random shortages, dysfunction in labor markets and more.
Meanwhile, covid came anyway.  It had a highly stratified impact:  the at-risk population was largely the elderly and infirm.  Yet the politicians largely employed policies restricting everyone except favored groups.  Thus, in one extreme case, it was OK to go to Home Depot for some things, yet other parts of the store were forbidden.  Church services, even some in parking lots, were denied, but illegal immigration pretty much unchecked.  Sturgis a superspreader; BLM summer protests over many cities OK.
A general White House directive in March, 2020 said "bars, restaurants, food courts, gyms, and other indoor and outdoor venues where groups of people congregate should be closed."  And in Ohio, a relatively reasonably managed state during the pandemic, curfews were instituted for bars, among others.  Apparently the virus would be worse after some arbitrary closing time!
Then lockdowns triggered an epic bout of government spending.  The Federal Reserve purchased this with newly created money nearly dollar for dollar, greatly increasing the money supply while spending plummeted.  Thus, the bad effects of money printing was push off into the future (now!), and we have the highest inflation in 40 years.  Most nations followed the same lockdown strategy and attempted to substitute government spending and printing money for real economic activity.
For a while after the 2020 beginning economic indicating curves seemed to be positive.  But they all inverted once inflation came along to eat out the value of the stimulus.  The dollar of January 2020 is now worth only $0.87.
The economy experienced a vast array of distortions, courtesy of pandemic policies.  Essential businesses were defined to the detriment of "non-essential" ones.  Home Depot OK; mom and pop hardware not.  Some weddings and funerals forbidden, kids (who were at near zero risk) masked up for schools, when schools were even open.  Hospitals were urged to be closed for elective surgery, thus adversely affecting diagnostics and other normal treatments.  Dental cleaning and routine exams were considered "non-essential" in some places, so procedures such as root canals were not permitted.
We can readily see the effects of early pandemic response polices had profound and lasting economic results.  It's not known if these policies had any effect on covid, which caused a huge number of deaths in spite of all the lockdowns.  What we can see, if Mr. Tucker is at all correct, is once again central planning is likely to cause more problems than expected.  Yet, we fell for it once again!