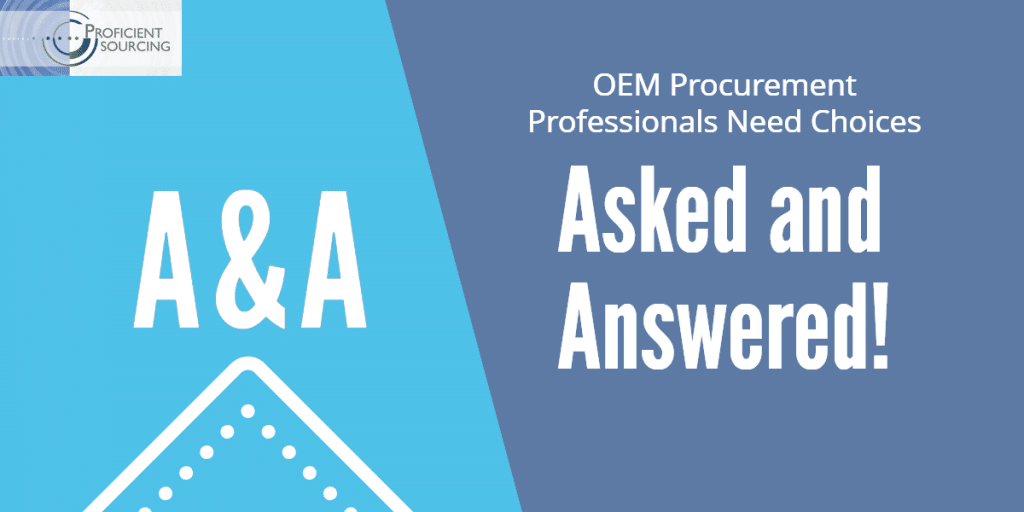 Our mission is to give OEM procurement professionals worthy supplier choices.  Over the past year we have concentrated on machinery and equipment OEM's, and have assembled an impressive collection of suppliers who prosper in this area.  The following situation illustrates how we can help save time and effort.
Recently a foreign equipment manufacturer contacted us.  This company is selling equipment in the US, but manufactures 100% elsewhere.  They made a strategic decision to create a manufacturing presence in the US, and currently have an assembly facility under construction.
To serve this new facility, they need to establish a domestic supplier base  The first interest was the long lead items, which required a source for machining very large components.  And so the company asked about gantry milling.  Fortunately, this is an issue in our wheelhouse, as indicated in this article.
Within 24 hours we were able to supply 3 suitable candidates.
So after completion of NDA's, the 3 candidates were given access to a group of drawings and specs in order to provide cost and delivery quotes.  We were able to shorten the search time by weeks, and expect that one or more of our candidates will be successful.  Stay tuned—we'll report on all this later.
Next the company was interested in equipment enclosures.   The total requirement involves several hundred drawings, which describe numerous subassemblies.  Obviously, this is an estimating challenge beyond the ability of any smaller company to handle quickly, so we asked the OEM to select a small number for initial qualification of potential suppliers.   Once again our network has many good candidates.  The second article below provides details of the scope of enclosure capabilities of several of these suppliers.
For supplying enclosures we offered 6 candidates—all excellent fabricators, with cutting, bending, forming, and welding facilities for sheet metal as well as plate.  2 have in-house machining, Others have springs and wire forms, stamping, painting, and even silk screening.
Ideally, the right candidate would have laser cutting, along with a variety of forming equipment, plus quality welding, and the ability to deal with significantly large work. It appears probable that the foreign based OEM will need multiple suppliers, and we have offered several.
Our role here was to establish initial requirements, identify candidates for this work, and then spearhead the speedy completion of non-disclosures and other preliminary paperwork.  Once that's done, we then connect the suppliers with the OEM and stand by to address any issues that arise where our resources can help.
All in all, we have been successful in offering numerous appropriate candidates almost overnight for a very large project:  asked and answerer!  This is what we do, and if you are in a situation where new/replacement suppliers are needed for some manufacturing work, whether metal or plastic, we can likely supply candidates almost immediately.  These candidates will be characterized by a history of excellence:  on-time delivery of parts built to spec with good service and quality.
Note the foreign OEM has no obligation for anything at this point.
Can we assist with your outsourcing needs?  Just give us a call 513-489-5252 and we'll get candidates FAST—with neither cost nor obligation!