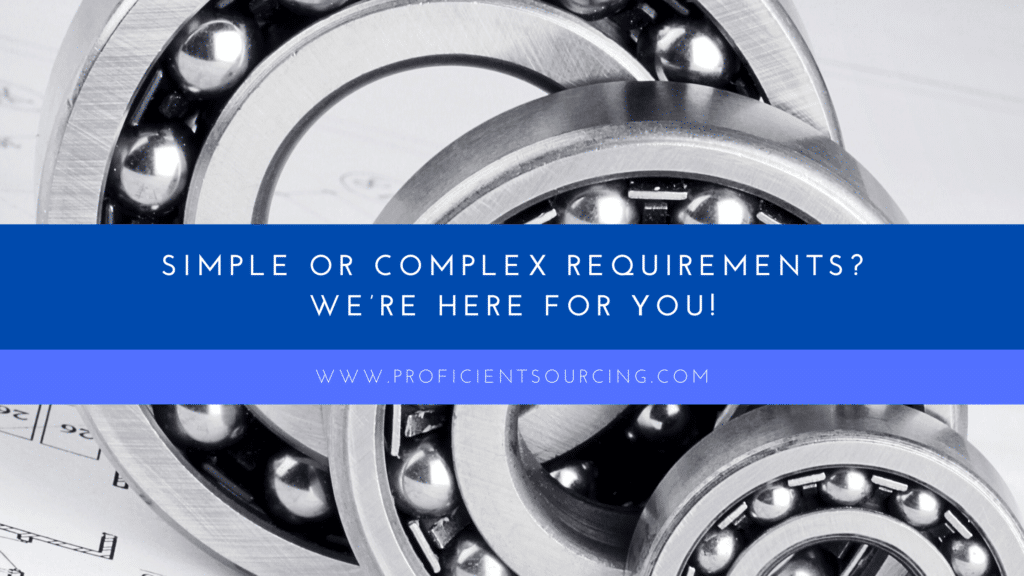 Proficient Sourcing has a large and thorough network of manufacturing companies available for simple and complex requirements or almost any sourcing issue you might have. An especially good example of the variety of things we can handle occurred recently.
We allied with a much larger company that does sourcing for (usually) larger companies and projects than we do. They specialize in finding manufacturing sources in Asia; and recently have done considerable business in Viet Nam. Proficient Sourcing, on the other hand, tries to find sources as close to the OEM as possible. So how do these disparate companies work together?
The answer is our "ally" occasionally gets sourcing requests for relatively small projects with which their customer needs help. Sometimes these projects do not fit a model involving overseas suppliers, so they might be candidates for Proficient Sourcing.
We got two such situations within the past month.
Situation #1 was for a very simple machining job. Our "ally's" customer needed 100 small aluminum block parts made, and we have a shop that is an excellent fit for this work. They are a small machining company in a relatively rural area, yet with an excellent mix of equipment and talent. With a low overhead they can effectively compete for smaller jobs, and this was a very good example.
Why is this a good fit for Proficient Sourcing? ​
It is possible this project has languished without progress, since our "ally" did not have a source for such work before they found us.. It may be their customer has already found a source. However, even if true, we are standing by for the next opportunity and our ally now knows we have a shop for such work. The win-win may happen now, but even if not, perhaps in the future.
Situation #2 was a need for several hundred complex forged parts. We learned the parts were too small for our open forging source, so we obtained a closed forging quote. That was the easy part for this work. The forge source could only deliver a fraction of the total quantity each month, which we have relayed to our "ally" to see if this will work for their customer.
Once forged, the near net part requires finished machining, specialized heat treatment, a spline into extremely hard material, and a detailed inspection of case hardness in various sections, thus creating a high risk of defects.
Our primary source is a company with over 40 years in business, and vast experience in hardened steels, splines, gears, and related complicated parts. That shop is located in an area surrounded by machining expertise and a variety of highly experienced connections, so we are confident the problems we have uncovered will be the same for anyone else. Perhaps this complexity is why our "ally" got the sourcing request in the first place.
As a result we went back to our "ally" to report the small quantity of very complex requirements means high dollar cost for these parts, and some quality risk We may have a case of specifications that can be changed, perhaps forging is not required after all, or, perhaps we have solved a problem that's been in existence for some time. In any case, it's a win-win for all parties!
Our point is we have supplier solutions once again. What can we do for you? Just give us a call at (513) 489-5252. We're ready whenever you are.