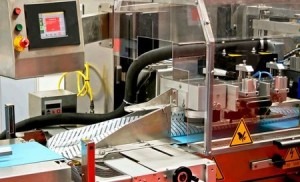 Proficient Sourcing deals with buyers who seek suitable candidates for manufactured items. The buyer may desire a single source, or want more than one. We've worked both sides—insistence on a sole source as well as finding competitors when multiple sources are the case. The choice is entirely up to the buyer; our job is to provide solutions. So we have thoughts on the subject and hope you will contribute any you might have to our blog.
A single sourcing project usually involves a higher level of buyer scrutiny. One of our best success stories was one such situation. We were asked to find a sole source for an automotive parts project. The project involved a tier 1 contact needing a replacement for a poorly performing single source. Our mission was to give the buyer multiple candidates and ultimately recommend the best alternative. We found 15 companies, forwarded 6 candidates, and eventually helped select the best one. It has worked out productively for the past 8 years—and counting—with 2+ million parts per year!
Single sourcing entails significant risk, and the buyer needs to be very careful. In our case, the tier 1 company went through a very thorough examination of our recommended suppliers before PPAP's or initial demonstrations of manufacturing. The buyer's examination included financial history, facility visits, equipment capacity and company history with similar type products and customers. When the supplier is relatively local this becomes much easier for all, and whenever possible we seek local companies for supplier candidates.
As a consequence of the well done supplier evaluation the buyer and supplier have a comprehensive and collaborative relationship, with frequent communications encouraged. New parts are submitted via RFQ's, with target pricing indicated. The relationship is such that engineering details, manufacturing methods, and pricing can be discussed back and forth, and in each case a satisfactory conclusion has been reached. The experience has been absent any consequential quality issues and all shipments have occurred in a timely manner.
The value to the buyer in such a case is intensive supplier care to ensure the customers are getting exactly what they want—always. We recently read a Linkedin group discussion of sole sourcing where the single source cited apparently forgot this, which is exactly the circumstance that gave our candidate the opportunity in the first place.
So we have experience with a sole sourcing project that has worked out very well for all. On the other hand, dealing with multiple sources is more common, and especially when the parts to be sourced are relatively simple and sophisticated certifications are not required.
One excellent reason for multiple sources is to ensure a suppliers' business failure or financial difficulty doesn't result in supply difficulties to buyers. It may be that small company buyers simply don't have the resources to fully investigate the financial strength of a new supplier, or perhaps just choose to investigate less fully than would be required in a single source situation.
Another compelling rationale for multiple sources is to ensure supply flow regardless of circumstances at one supplier. If the buyer's business is relatively small, there is always the concern that bigger customers will command priority so as to create an interference with the buyer's deliveries.
Multiple suppliers also protect the buyer against surprise supplier problems and can provide surplus capacity for needed volume growth. There also may be a buyer interest in competition deciding which of the multiple suppliers to award the lion's share of business.
Whatever your situation is, we're ready to address your needs, with successes regardless of your requirements. This subject is certainly more complicated than our short discussion, and we would welcome your comments.