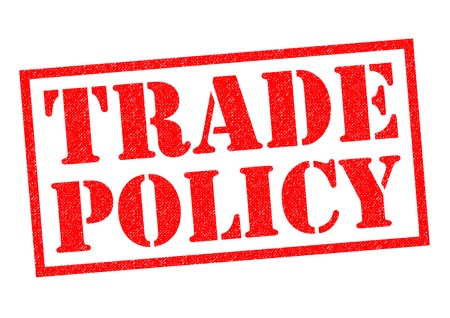 Whatever happens with trade policy under this (and future) administrations will profoundly affect us all, both as consumers and manufacturers. For that reason we look for news on trade to pass on, and we welcome your comments in our blog.
Last blog post we focused on trade issues confronting steel manufacturers. This time the subject is aluminum. It appears that managing trade rules for basic metals is especially difficult because of the many grades lfor major metals as well as a country's ability to convert the basic metal into some product and export it in that manner. As was noted in the steel information, it also happens that trade discipline imposed on country A may lead country B to assume the undesirable activity formerly conducted by country A.
The aluminum story was summarized in the November, 2016, editorial "China's No Free Market, Aluminum Execs Testify" in Metal Center News. As would be expected, the position taken is that of the aluminum company executives.
In our last newsletter we noted that consideration was being given by the World Trade Organization to reevaluate China's designation as a non-market economy. If China is designated a market economy, this will apparently result in less restrictive trade policies with China.
If you are interested in the subject of China and their market status, here's an article that explains more on this subject: https://agmetalminer.com/2016/12/30/china-market-economy-status-debate-explained/
According to the Metal Center News editorial, this decision would be a big problem for our aluminum producers. The claim is that "China's aluminum producers, abetted by the Chinese government, are guilty of innumerable unfair and illegal trade practices that threaten the very viability of the US aluminum industry". This claim by US aluminum executives was made at the US's International Trade Commission in September, 2016. The ITC is investigating the global aluminum market and is expected to release its findings in June, 2017.
"Over the past decade, Chinese aluminum production has grown at an alarming rate, driven by artificial incentives, subsidies, and central planning by the Chinese government. In 2000 China produced about 11% of the world's primary aluminum. Today, it produces more than half".   As Chinese aluminum production and exports have expanded, US production has contracted.
In general, one primary complaint against China in both steel and aluminum is that they are dumping their overcapacity production on the world markets, both as primary metal and also fabricated aluminum products. Given the subsidies, incentives, and other forms of Chinese government interference, pricing of the Chinese aluminum has been artificially depressed with the obvious negative effects on US and other world-wide aluminum suppliers.
The Metal Service Center Institute and Aluminum Association support a call for negotiations between the US and China to address the overcapacity issue and unfair trade practices. These include subsidies, misclassification and transshipment of products to evade duties, and especially to maintain China's status as a non-market economy. If the World Trade Organization agrees with China's change of status request and does acquire market economy status, the US stands to lose significant negotiations leverage moving forward.
So stay tuned to the WTO decision, which is expected "shortly". The implications are significant.