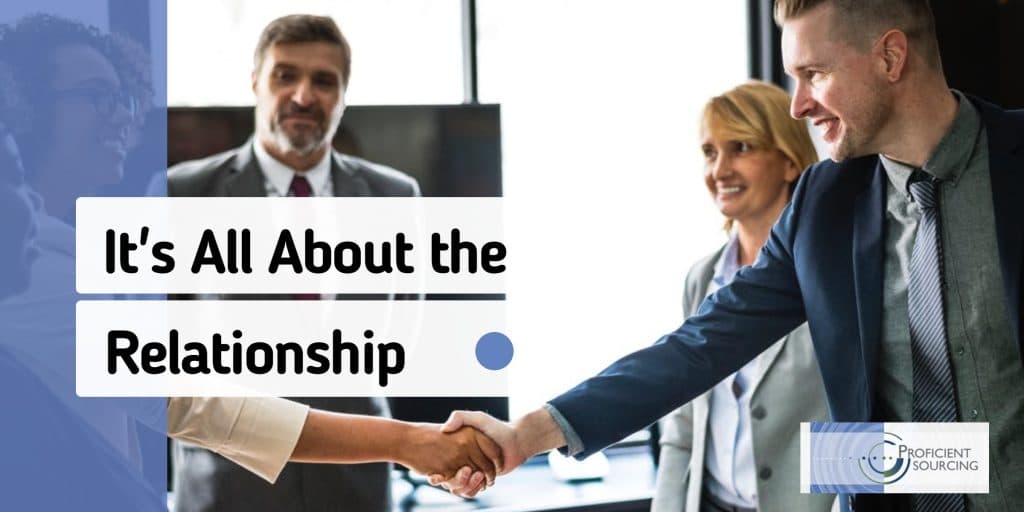 The May, 2016 Medical Product Outsourcing has a thought provoking article well worth highlighting.  This article explores the present blossoming community of collaborations and relationships between medical device OEM's and their suppliers, and why this is occurring.  This newsletter summarizes several points from this article.
Proficient Sourcing has some experience in this market, and medical device OEM's have concerns in many ways similar to those of aerospace, automotive, pharma, and some DOD OEM's.  The problem to the OEM is their products involve very expensive development R&D, extraordinary quality issues—including gigantic liability exposure, and intense competition.  In such a state it is no wonder there is, or has been, great reluctance to explore outsourcing.
The article starts with a summary of these OEM concerns:
Fears the company's IP might leak out to competitors or counterfeiters
Concerns that outsourcing companies would recognize the level of quality required
Loss of control over the processes involved in the manufacture of products
On the other hand, these industries generally experience rising levels of R&D and product innovations, which increase production costs.  Outsourcing manufacturing services is a way to counter this.  Further, smaller OEM's may find a more efficient path to market using the skills available in some supplier(s) that they do not possess.
As the cost pressures increase, and as quality/liability concerns continue to grow, OEM's may focus their attention on core competencies.  This means a greater interest in finding supplier partners to fill in those areas outside the core competencies.  Specialized manufacturing capabilities would surely fit this situation—things like outsized components, micro machining, or perhaps vacuum forming, not to mention 3D printing of both metals and plastics.
We have frequently commented on the potential for increased innovation when suppliers are chosen and then used for this purpose.  The article points out that the urgency for innovation is a major driver of the increasing use of suppliers in the medical device industry.  Surely this is true elsewhere, and should be a factor in many RFQ situations as well.  It is useful for buyers, et al, to keep in mind that job shop manufacturers probably have great expertise in some things, and leveraging that to your advantage is usually available.
The shop's expertise has been obtained for a reason, and the company is usually very pleased to employ it.  After all, it increases the shop's value to the buyer!
Increased use of outside manufacturing occurs as product complexity increases.   Once again the OEM may desire features or function outside their core competencies and look to suppliers to provide these.  A probably benefit is not only the elimination of learning costs but also speed of delivery.
Another outsourcing driver has always been to increase OEM capacity by "exporting" some functions or shedding the less efficient ones.  If in-house equipment is dated, there is also the probability of significant cost savings available by finding more up-to-date capabilities in a supplier.  The discovery of a supplier with contemporary equipment may also forestall the OEM's own equipment purchasing, thus at least temporarily eliminating the need for additional employees, space, and acquisition costs.
The Medical Product Outsourcing article notes, "…there is also some movement for manufacturing transfers of mature product lines opening capacity and reducing in-house management of multiple parts."  Also, "Specialization in certain types of processes is a key driver.  It is costly to bring in a lot of capital in new technology assets, as well as skilled engineers and technicians to run and maintain them.  If an OEM can outsource a component or assembly that is hard to do in-house, they can leverage that company's education and experience without internalizing it within the OEM itself".
As this article points out, market conditions in medical devices, and doubtless others are causing OEM's to put more emphasis on finding suitable suppliers and developing sophisticated relationships.  We at Proficient Sourcing are also interested in assisting OEM's who wish to find candidates for their outsourcing.  That's why we exist!